Gin Mare has long been the reference point for a gin that's pushed the boundary of what a gin could taste like. Using a revolutionary combination of botanicals which includes the Arbequina olive, basil, rosemary and thyme, Gin Mare has managed to distil, bottle and export the very essence of the Mediterranean for which they are so loved and envied.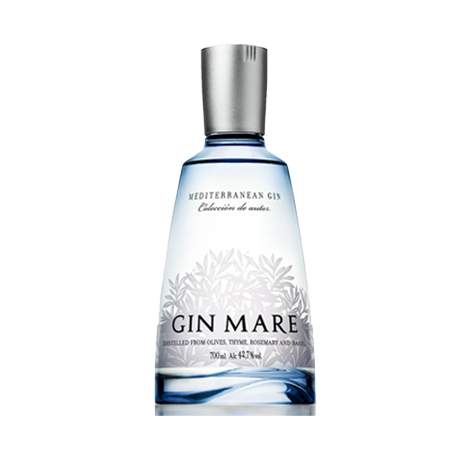 Gin Mare
ABV 42.7% – Volume 700 ml. / 1,750
The redefinition of dry-gin from an unusual, brilliant and intrinsically Mediterranean perspective. Based on the creator's interpretation of the Mediterranean lifestyle in its purest form, Gin Mare was developed around the four iconic botanicals that best characterizes the Med: basil, thyme, rosemary and Arbequina olives.