Born out of a love affair with hoppy beer. The Little Creatures brewers of their venue certified hopheads, who are mad on the explosion of flavours derived from brewing with whole hop flowers and a hop-back providing their unique, floral aromas and refreshing bitterness.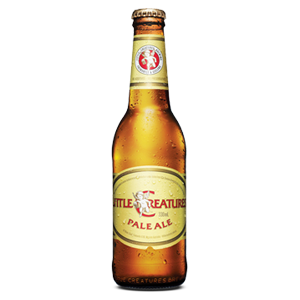 LITTLE CREATURES
PALE ALE
5.2% ABV – vol. 330ml bottle / 30L keg
A fully hopped American style Pale Ale, bursting with flavour and aroma.
The Pale Ale is the cornerstone of the Little Creatures brewery, the original beer that inspired them down the path that has led to where they are now. Big hits of hop are nicely balanced out with citrus character and a delicate bitterness. Packed full of flavour and lively aromas, the Pale Ale does not disappoint.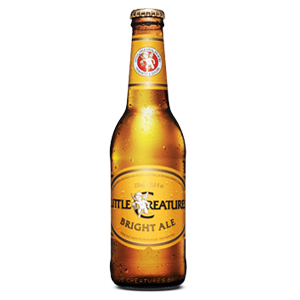 LITTLE CREATURES
BRIGHT ALE
4.5% ABV – vol. 330ml
A true Australian Ale that brings together the old and new world of craft brewing.
The Bright Ale may well be a hybrid ale at its core, but it stands out now as a distinctly Australian style ale. Floral green notes and a fruity sweetness are laced with a subtle malt and a noticeable hopped backbone, balancing each other well to create a refreshing, not overly bitter, finish.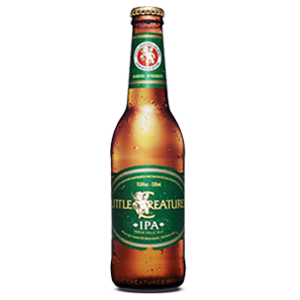 LITTLE CREATURES
IPA
6.4% ABV – vol. 330ml
A big, hardy IPA with a commanding hoppy character.
The IPA stands out, with the most hops used from any of the Creatures beers. This phenomenal hop monster delivers grapefruit citrus elements touched with passionfruit and aniseed spice. A soft pause in the middle rolls into a wonderfully long bitter finish that will have you asking for more.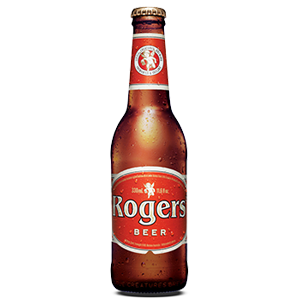 LITTLE CREATURES ROGERS BEER
3.8% ABV – vol. 330ml
An ale made in appreciation of fine English ales with the signature hoppy edge of Little Creatures.
Named after two Australian brewing legends, Roger Bailey and Roger Bussell, the Rogers Beer is a welcomingly easy to drink amber ale. Roasted toffee and caramel malt elements are entwined with a soft bitterness and gentle hops, with noticeable fruit flavours rounding off the finish.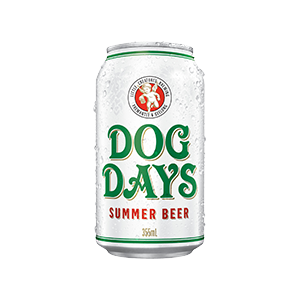 LITTLE CREATURES DOG DAYS – COMING SOON
4.4% ABV – vol. 355ml can
Little Creatures' Dog Days is a fine beer- crisp, clean, refreshing and hoppy. Pours a straw yellow colour with a rocky white head, tropical hop aromas whaft thickly our of the glass. The peachy, juicy-fruit hop flavours marry nicely the wheat malt. Its firm bitterness is not so intense that it overwhelms light malt character.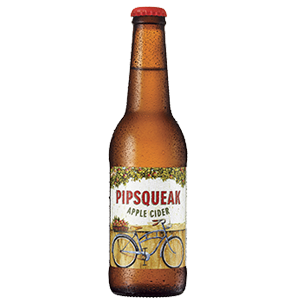 LITTLE CREATURES PIPSQUEAK CIDER – COMING SOON